The 2021 Subaru Love Promise Customer and Community Commitment Award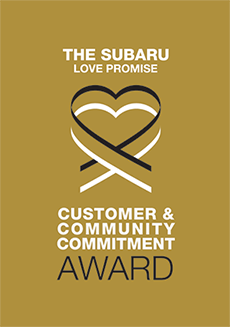 We've been nationally recognized for our dedication to our customers, our community, and the Subaru Love Promise.
We're honored to receive the 2021 Subaru Love Promise Customer and Community Commitment Award. This award nationally recognizes elite Subaru retailers who provide an exceptional customer experience at every interaction with Subaru. These retailers have also demonstrated an outstanding commitment to supporting passions and causes in their local communities in important areas such as the environment, community, health, education, and pets.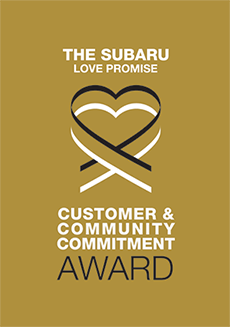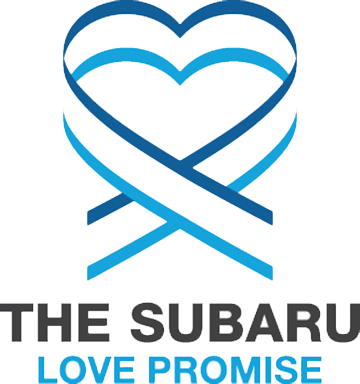 What is the Subaru Love Promise?
Subaru and our retailers believe in making the world a better place and the Subaru Love Promise is our vision of respecting all people. This is our commitment to show love and respect to our customers and to work to make a positive impact in the world.
How is Fox Marquette Subaru dedicated locally to the Love Promise?
Our Love Promise can be seen in various partnerships with local charities and non-profits. We're grateful for the opportunity, not only to be a part of our community, but to serve it as well.
Relay for Life, Bay Cliff
Love Promise Stories from Fox Marquette Subaru
Subaru and Fox Marquette Subaru believe in making a positive impact on the communities in which we live and work. We uphold that belief through our Love Promise Community Commitment. Every month, we select inspiring stories from customers and partners from around our area who strive to support our collective commitment and feature them here
Subaru Loves To Care: Nurses Appreciation 2020 - Brenda H
Fox Marquette Subaru honored Nurses at the Norlite Nursing Center during National Nurses Appreciation Day - May 6, 2020. During these challenging times we wanted to give back to the hard working community members and support local businesses at the same time. 75 lunches were purchased from Marquette's own Sweet Basil Catering Co and then delivered to Norlite Nursing Center for their entire staff to enjoy lunch on us. Many things have changed this year, but one thing never wavered - the appreciation we have for folks on the frontline and everyday heroes in our community.
---
UP Health System Employee Appreciation - Michele K
Fox Marquette Subaru said thank you to UP Health System staff by providing lunch. "It means a great deal. We really appreciate Fox Motors in recognizing what the staff is doing here every single day. With the pandemic and all the other health concerns in our community, I think it means a lot to know that they (the staff) are being supported and appreciated," Gar Atchison UP Health System - Marquette CEO. "This is just awesome, the community support for the staff in there, working so hard and just a little thank you from the community is a huge help to their resilience." Anne Loman UPHS-Marquette Clinical Director for Family Birthing/NICU.
---
Subaru Loves Pets - Make A Pet's Day story - Ann B
From the Upper Peninsula Animal Welfare Shelter: Cherry Bomb arrived at UPAWS in July 2020 as a lost stray, full of ticks, dehydrated, skinny, and pregnant! This gal was definitely in need of help! No one claimed this sweetheart, but thankfully she was safe with us. Cherry was very confused at first and did not know if we were friends or foe. But within no time, she made a strong bond with all of the UPAWS staff. Cherry had her babies and was an excellent Mama. Her babies all were adopted as soon as they were available. But then poor Cherry sat - she had a harder time than her babies finding a family of her own. Cherry is timid and somewhat unsure of new people at the first meet; however, once she knows you are a friend, watch out for the kisses!!! Cherry opens up and shows her real self - and that real self is an amazing girl! She loves hikes with her friends on the dog trails, enjoys her toys, and above all, loves her people to the moon and back! AND after weeks and weeks, our Mama Cherry Bomb found her forever home on October 25, 2020! It took her a while, but it finally happened! Thank you to Subaru Loves Pets and our wonderful local dealership partner, Fox Marquette Subaru, for your generosity and support and for helping dogs like Cherry Bomb get the forever homes they deserve! We LOVE Fox Marquette Subaru!! Yours Sincerely, Ann Brownell Upper Peninsula Animal Welfare Shelter (UPAWS) Phone: 906-475-6661Fax: 906-475-6669 Website: www.upaws.org Great friendships are found here. Visit UPAWS.
---
Big Brothers Big Sisters Match Story - Jayne L
Subaru Share the Love for Big Brothers Big Sisters of Marquette & Alger Counties provided for a match such as the one between Big Brother, Mark and Little Brother, Charlie. Charlie lives in a very rural area. He enjoys building things, reading, science and math. He has a strong interest in cars and he loves school. Charlie is matched with Mark. Activities that Charlie and Mark do together include kayaking, hiking, fishing, and boat rides. On one of their recent activities, they drove around the car dealership, looked at cars and tried to guess how much they cost, then they would look at the sticker to see the price. Thank you Fox Marquette Subaru, for helping to make matches like Charlie and Mark. Your support is truly helping kids reach their full potential by supporting One-to-One relationships between Bigs and Littles.
---
an artist, a kitten and a promise - Katie B
A few months ago I came across an Instagram post by artist Heather Day that referenced Subaru as a patron for her practice. I absolutely loved seeing a corporate sponsor partnering with and supporting an artist. Over Thanksgiving we visited my brother's family in Michigan. We fell in love with a sweet kitten they were fostering for UPAWS where my sister-in-law worked. He was still too young to adopt, and my husband needed more convincing to adopt the little guy. Well he came around, and to my surprise Subaru would be sponsoring the adoption.I learned more about The Subaru Love Promise, and was so impressed by their commitment to community. From a thriving artist in California to an animal shelter in the Upper Penninsula of Michigan, your pledge is an honorable and life giving commitment to real people in real communities. A heartfelt thank you for your impact throughout communities, homes, studios, and lives. Thank you for sponsoring pet adoptions at UPAWS this winter. We love our kitten and he has brought so much joy to our family!
---
Big Brothers Big Sisters Subaru Share the Love - Jayne L
Through the tireless efforts of the folks at Fox Marquette Subaru, twenty five children in Marquette County who are waiting for a Big Brother or Big Sister will have the opportunity to be matched. The dollars raised through Share the Love will allow our organization to have a recruitment campaign for volunteers, make matches and provide the child and volunteer with ongoing support. Thank you for making this possible and helping us make a BIG difference in the lives of so many local children.
---