The 2023 Subaru Love Promise Customer and Community Commitment Award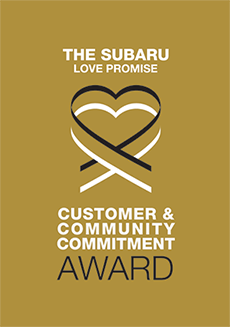 We've been nationally recognized for our dedication to our customers, our community, and the Subaru Love Promise.
We're honored to receive the 2023 Subaru Love Promise Customer and Community Commitment Award. This award nationally recognizes elite Subaru retailers who provide an exceptional customer experience at every interaction with Subaru. These retailers have also demonstrated an outstanding commitment to supporting passions and causes in their local communities in important areas such as the environment, community, health, education, and pets.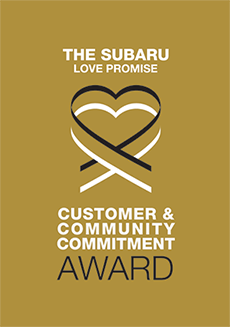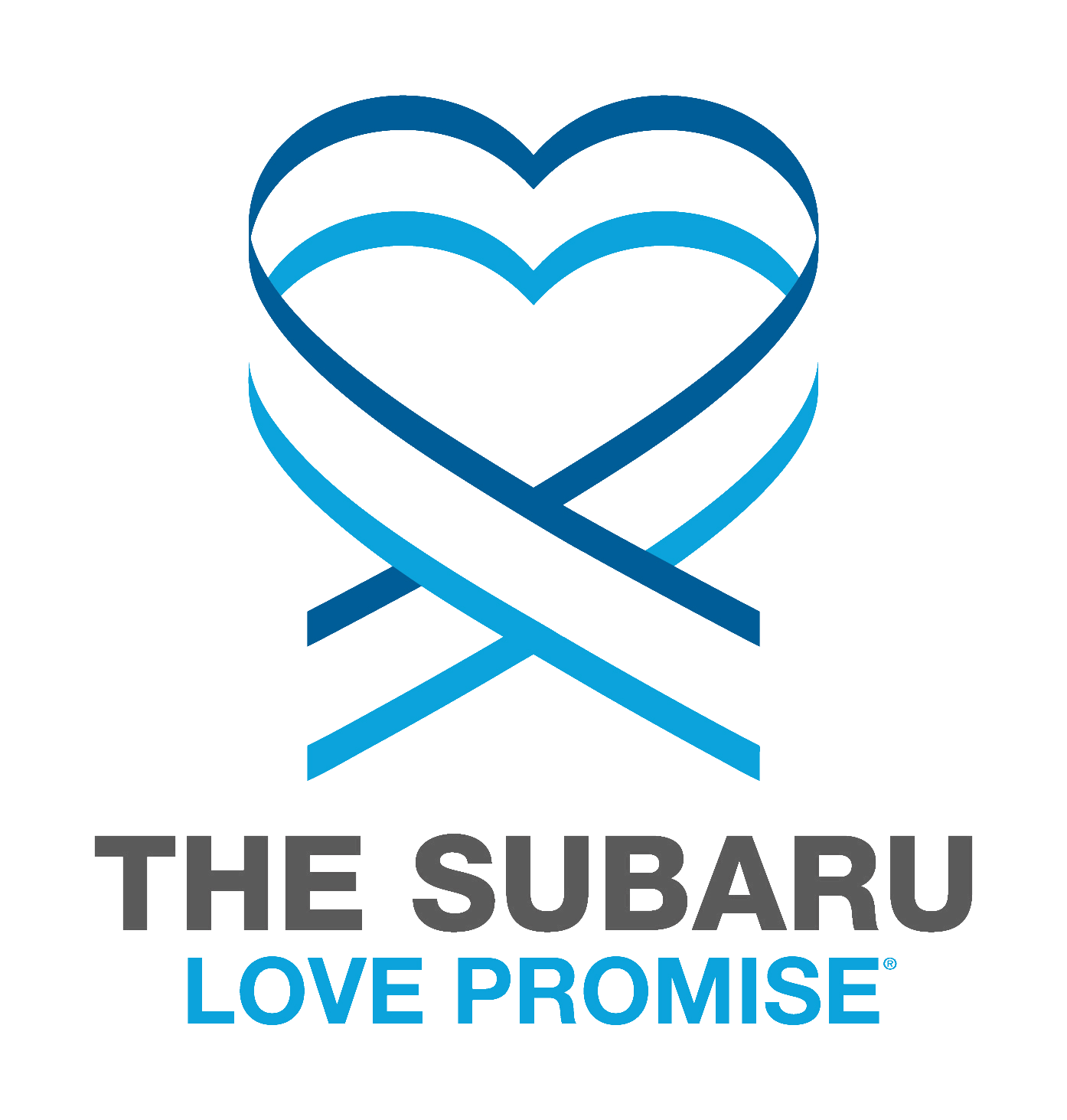 What is the Subaru Love Promise?
Subaru and our retailers believe in making the world a better place and the Subaru Love Promise is our vision of respecting all people. This is our commitment to show love and respect to our customers and to work to make a positive impact in the world.
How is Fox Marquette Subaru dedicated locally to the Love Promise?
Our Love Promise can be seen in various partnerships with local charities and non-profits. We're grateful for the opportunity, not only to be a part of our community, but to serve it as well.
Land Conservancy, Noquemanon Trail Network
Marquette Area Public Schools
Marquette Junior Hockey, Mariucci Family Beacon House, Room at the INN
Relay for Life, Bay Cliff, Cancer Care of Marquette County
Love Promise Stories from Fox Marquette Subaru
Subaru and Fox Marquette Subaru believe in making a positive impact on the communities in which we live and work. We uphold that belief through our Love Promise Community Commitment. Every month, we select inspiring stories from customers and partners from around our area who strive to support our collective commitment and feature them here
Random Acts of Kindness - Subaru Loves to Help - Brenda H
"How do we change the world? One random act of kindness at a time." -Morgan Freeman During Random Acts of Kindness Day - Fox Marquette Subaru team members started the day by paying for coffees at two local businesses on behalf of Fox Marquette Subaru! Then they headed over to show their appreciation to community members by providing lunch to the Sheriffs Dept, Marquette City Police, and State Police. It was a great day spreading kindness, positivity, and even donuts in our community.
---
Blind cat finds new home - Ann B
Lacy was a baby kitten in 2012 at UPAWS. She was normal and healthy, and happy. She was adopted and lived with her family and another cat for ten years. Sometime during those ten years, Lacy lost her sight, and her eyes were removed. The following was a social media post from October 2022 during the Subaru Loves Pets month-long event. "Meet Lacy. She loves to lap sit and snuggle, love nibble on ears, and snack! She is also blind. Lacy doesn't want you to feel sorry for her. In fact, she doesn't even know she is special. But she would like you to know how much love she has to give and help her find a home. Born in 2012, Lacy has only known one home her whole life. She is a gorgeous lady with a silvery grey and white coat and is front declawed. She and another cat were surrendered due to no fault of their own; it was a no-pet moving situation. Her former owner had only good things to say. Lacy is friendly (once comfortable). She lived with a cat; however, dogs frightened her. Lacy is an affectionate girl who, even though she has no eyes, finds her way to your lap just fine! Consider adopting Lacy, be her hero! A long-time supporter of UPAWS saw the post. They already had two adopted blind cats, so adding a third wouldn't be too difficult. They came to meet Lacy, but Lacy was CRABBY! She was not a happy camper, and let them know that right off the bat! Thankfully that didn't deter the people. They adopted her, even though she wanted to bite and scream (can you imagine how confusing her life had become?) She went to her new home and was placed in a separate room to decompress. Two days later, she was up and about demanding pets, giving head bumps, and wanting snuggles! It just shows that don't judge a book by its cover! Lacy is in her forever home and adjusting and happy! Thank you, Fox Marquette Subaru, for your support and generous donations to help "underdogs - I mean cats," find their new lease on life!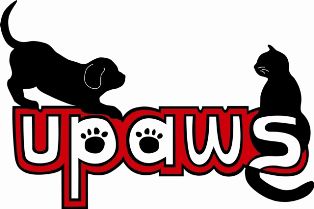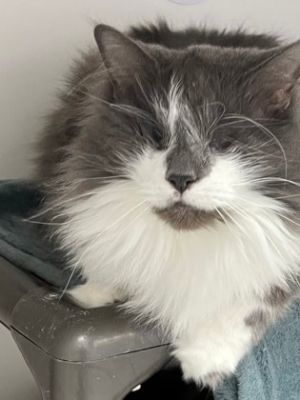 ---
Customer for Life - Chris H
When it was time to buy our first new Subaru, I knew we would be getting it from Fox Marquette Subaru, even though it was over four hours from home, and there were multiple dealerships closer. The previous fall, I was in Marquette for the Lake Superior Performance Rally, an event that Fox sponsors. Spending some time there over the course of the weekend I met some of the employees there, and they were all very friendly, and excited to be a part of our event. About four months later we were on the hunt for a new Ascent, and Fox had one in transit that met all of our needs. They held it for me, and got the paperwork going so our time spent at the dealership was as minimal as possible since our drive there and back would take up the majority of the day. Ryan, our salesman, did a great job walking us through the app and all of the features that were new to us in the Ascent. Bob, the sales manager, made sure we were happy with the car and the deal we were getting. We never felt pressured or frustrated, the whole process was smooth and easy. I was excited to come back to LSPR this year and show off the Ascent to my rally friends! Fox Marquette Subaru has gained a customer for life, not only for their people and customer service, but also for their commitment to the Lake Superior Performance Rally, an event that brings tourism, dollars, and fun to the Marquette area!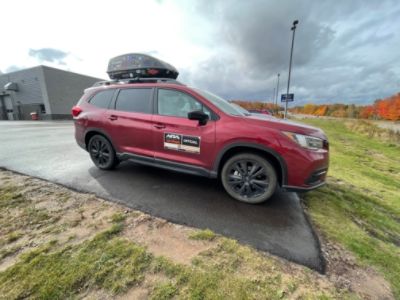 ---
Subaru Loves Learning Partnership - Kevin H
Fox Marquette Subaru is proud to support students at Sandy Knoll Elementary School. In the month of August, Fox Marquette Subaru partnered with AdoptAClassroom.org and celebrated Subaru Loves Learning by adopting Sandy Knoll Elementary School. Fox Marquette Subaru provided the teachers with flexible funding to purchase the school supplies and resources needed to help their students thrive in the classroom.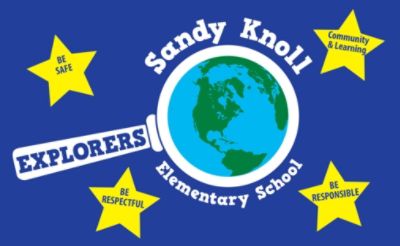 ---
THE HOUSE THAT LOVE BUILT - Mary D
Every day someone follows an ambulance with a loved one on board with a life threatening injury or illness to the regional medical center in Marquette, MI. The fear and worry that accompanies them can be overwhelming. The one thing they won't have to worry about is being able to stay nearby, or how they're going to afford it, because the Mariucci Family Beacon House is right next door. Fox Marquette Subaru Shared the LOVE and helped with the construction costs of this 27,000 square foot hospitality house, the House that LOVE built! We are so grateful to our friends at Fox Marquette Subaru for their generous gift. We're now 10 months old, and have already provided over 6,000 overnight stays for cancer patients and family members of those in medical crisis. And, our new shuttle vehicle? It's a Subaru!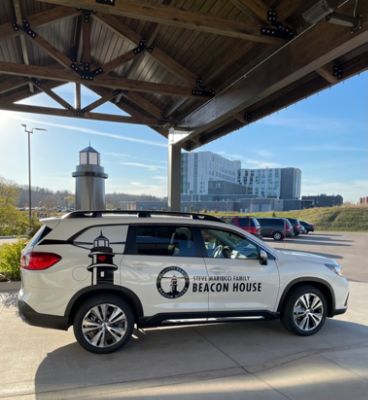 ---
Subaru Loves to Care: Cancer Care of Marquette County - Brenda H
Giving support immediately to those faced with cancer by providing patient services and assist with catastrophic health care costs caused by this disease and its treatment is only part of what the Cancer Care of Marquette County does for their local community. They also sponsor prevention/detection programs for citizens living in Marquette County. Fox Marquette Subaru was happy to spread warmth, hope and love to cancer patients by delivering blankets and messages of hope with Subaru Loves to Care.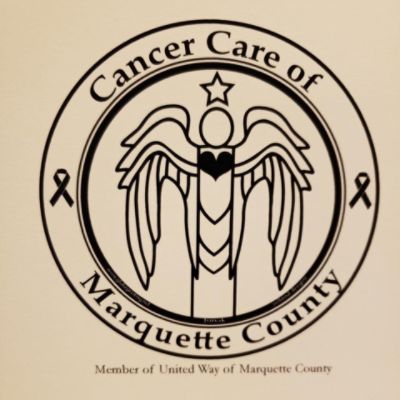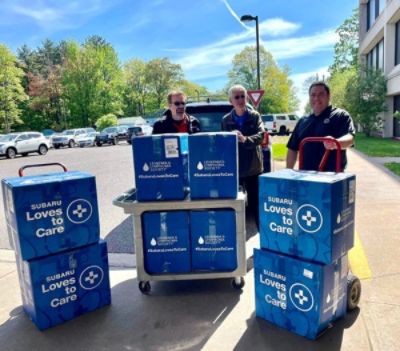 ---
Subaru Loves to Help: Room at the Inn - Brenda H
Showing warmth and compassion for those who find themselves without a roof over their heads this season is just one of the ways Fox Marquette Subaru is giving back with Subaru Loves to Help. Fox Marquette Subaru donated several cozy water-resistant Subaru blankets and warm socks to Room at the Inn Warming Center. Providing support and awareness for Marquette's first ever permanent emergency homeless shelter which gives a safe, inviting environment to the less fortunate members of our community. "Together we can make a difference!" - Room at the Inn.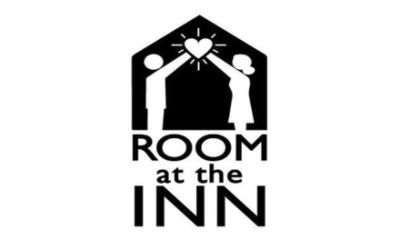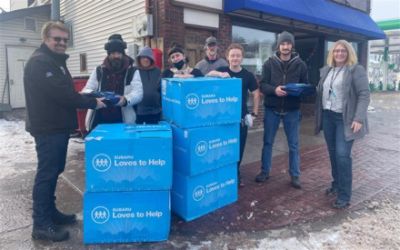 ---
Subaru Loves Pets - Upper Peninsula Animal Welfare - Ann B
Subaru Loves Pets - Upper Peninsula Animal Welfare Shelter (UPAWS) From the Texas Streets to Yooper Pet! Tate came to the U.P. from the streets of Texas, an area where the death rate is very high, especially for large dogs like Tate. He came here via a group of kind people and had a home already lined up to live with a family in the U.P. Unfortunately, Tate's new family in the U.P. wasn't a perfect match so Tate was surrendered to UPAWS. Long story short, cats and Tate didn't mix! Though UPAWS hadn't originally transferred Tate, we were happy to be here when he needed us. The staff quickly fell in love even though his exterior was so tough looking; his insides were like soft marshmallows! And he found his perfect home as the only pet. It was quite a journey for Tate to find his home finally, and he couldn't be happier being a Yooper dog! A LUCKY Yooper dog, that is! Thank you, Subaru and Fox Marquette Subaru, for being a part of his journey! This happened during the month of October 2021 and the Subaru Loves Pets initiative. We are all so very grateful to Fox Marquette Subaru for everything they have done to help our shelter over the last 10+ years. We LOVE them and we LOVE Subaru! Ann Brownell UPAWS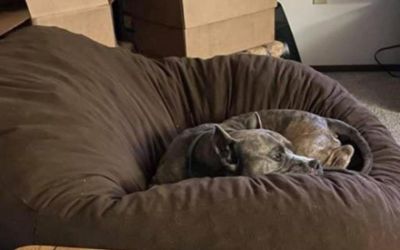 ---
Share the Love Event - Noquemanon Trail Network - Brenda H
Noquemanon Trail Network would like to thank Subaru, Fox Marquette Subaru, all of the Fox employees and those that purchased Subaru's during the Share the Love campaign. Special fundraising campaigns like Share the Love make a huge difference in NTN's ability to maintain and expand trails for the community. This is the second time NTN has been chosen to be a partner in Share the Love. We are proud to be one of the many non-profits working to improve quality of life in the Marquette region. Please support those that support trails and head to Fox Marquette Subaru for your next gear hauling, adventure seeking, and trailhead transport vehicle.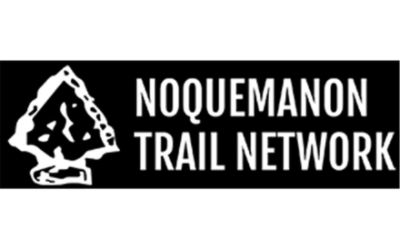 ---
Subaru Loves To Care: Nurses Appreciation 2020 - Brenda H
Fox Marquette Subaru honored Nurses at the Norlite Nursing Center during National Nurses Appreciation Day - May 6, 2020. During these challenging times we wanted to give back to the hard working community members and support local businesses at the same time. 75 lunches were purchased from Marquette's own Sweet Basil Catering Co and then delivered to Norlite Nursing Center for their entire staff to enjoy lunch on us. Many things have changed this year, but one thing never wavered - the appreciation we have for folks on the frontline and everyday heroes in our community.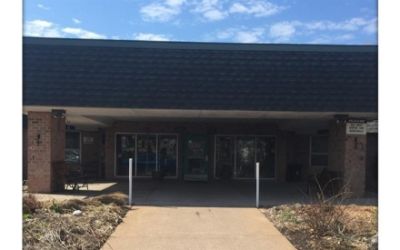 ---